This sort of makes sense. If you just take the argmax of the logits, you would always just sample the highest-probability action. So instead, you add some noise to the logits to make things more random, and then take the argmax. But why not just use noise? Why -tf.log(-tf.log(noise))?
There's another strange thing. Usually we sample from the distribution created by passing the logits through a softmax function. If we sample using noise on only the logits, does it give the same results?
It turns out this is a clever way of sampling directly from softmax distribution using noise from a special distribution: the Gumbel distribution. Let's explore what this humble distribution is all about.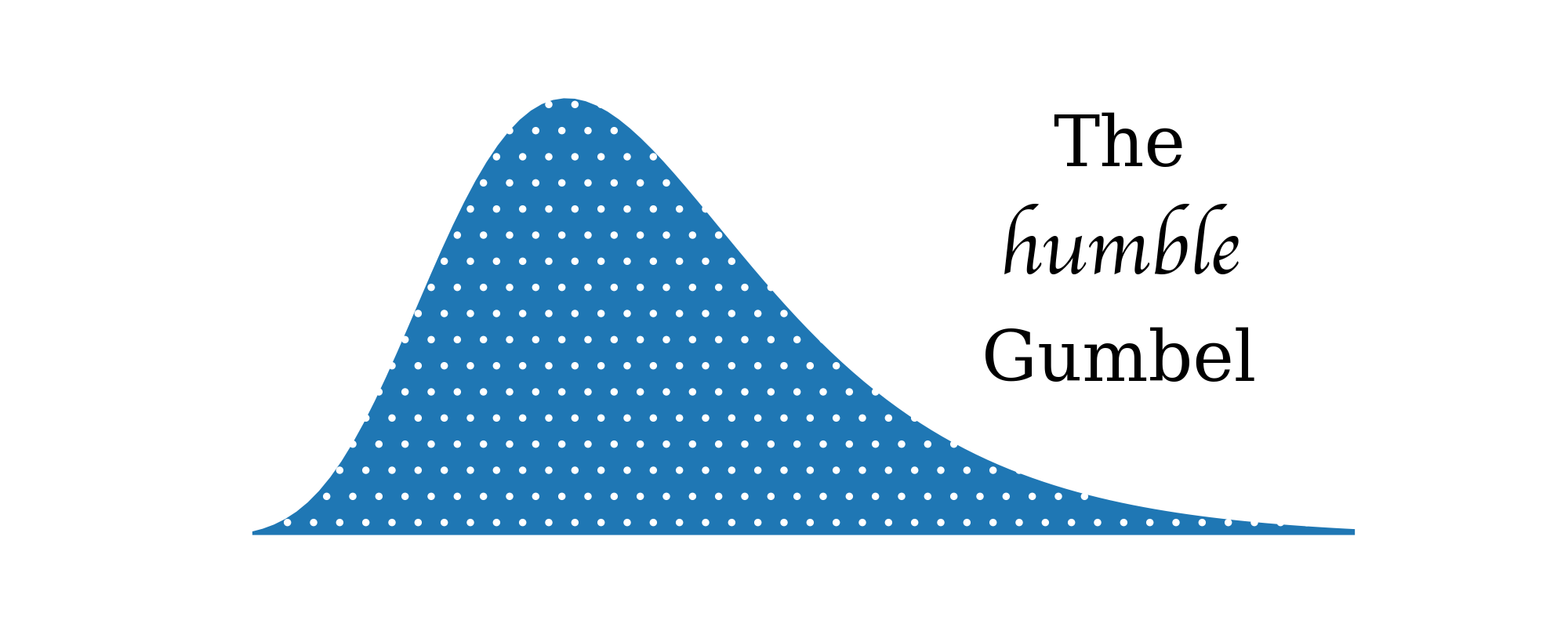 (If you'd like to follow along with this notebook interactively, sources can be found at GitHub.)